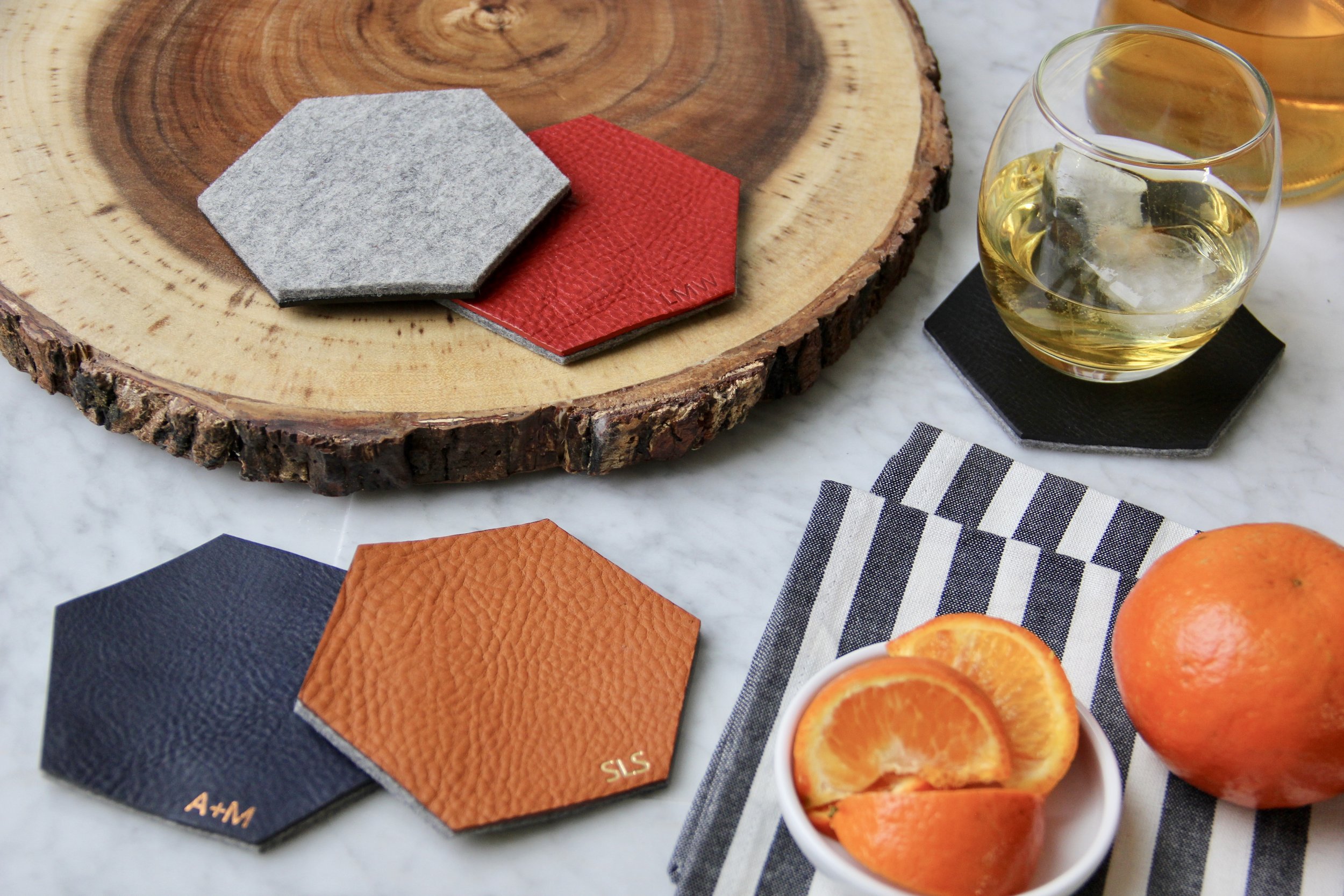 HEXAGONAL coasters
Water rings are now a thing of the past with these handsome leather and felt reversible coasters. Set of 4.
Available in Red, Navy, Black or Tan leather with Heather Grey felt.
Specs
Size 4 5/8" x 4" and approx. 1/4" height each. Set of 4 coasters.
Italian veg-tan leather. Slight variances in the color, texture, and construction are normal and may occur.
Heather grey felt contains a minimum of 95% natural wool fibers. Slight variances in color and texture are normal and may occur.